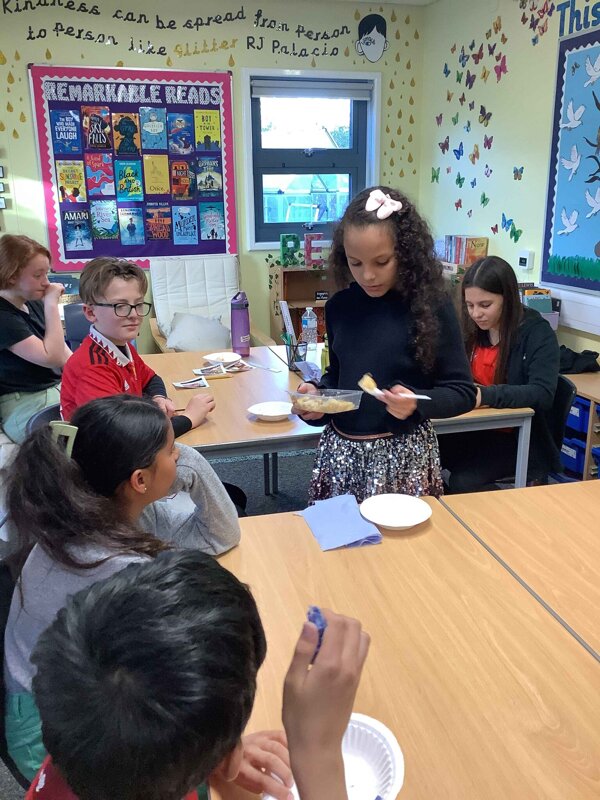 We celebrated the different cultures of children in 6KC.
Oviya wore a traditional occasional outfit from Sri Lanka, Sonakshi wore traditional Indian clothing, and Amelia wore a Chinese dress she'd wear for the Mid-Autumn Festival.
We looked at photographs of our families at celebrations such as Christmas and Easter, as well as weddings. Harneev also shared photographs and information about Diwali.
Kindly, several children brought in food for us to taste, including:
Gulab Jamun
Samosas
Bhajis
Casery
We had a wonderful time learning about each other's traditions and backgrounds!