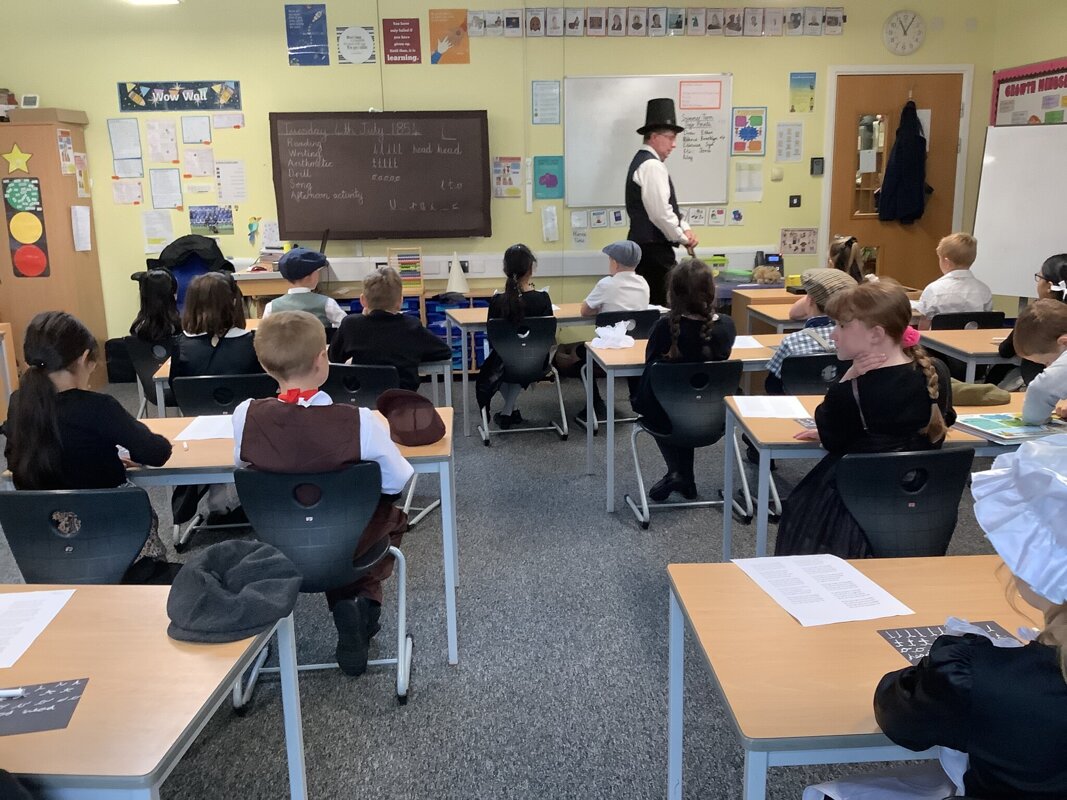 Today was an interesting day in 3GS.
The classroom looked different, the interactive whiteboard was replaced by a chalkboard, and everyone dressed differently. Yes, it was our Victorian Experience Day!
And what a day it was! The usual learning subjects were replaced by the three Rs: Reading, Writing, and Arithmetic. Drills, a song, and an afternoon activity were also added.
Plenty of names were added to the punishment book as you can see in one of the photos. No children or animals were harmed in this process...!
Well done to everyone for dressing up appropriately and for taking a full part in what was a very different day of learning.
Back to normal tomorrow!