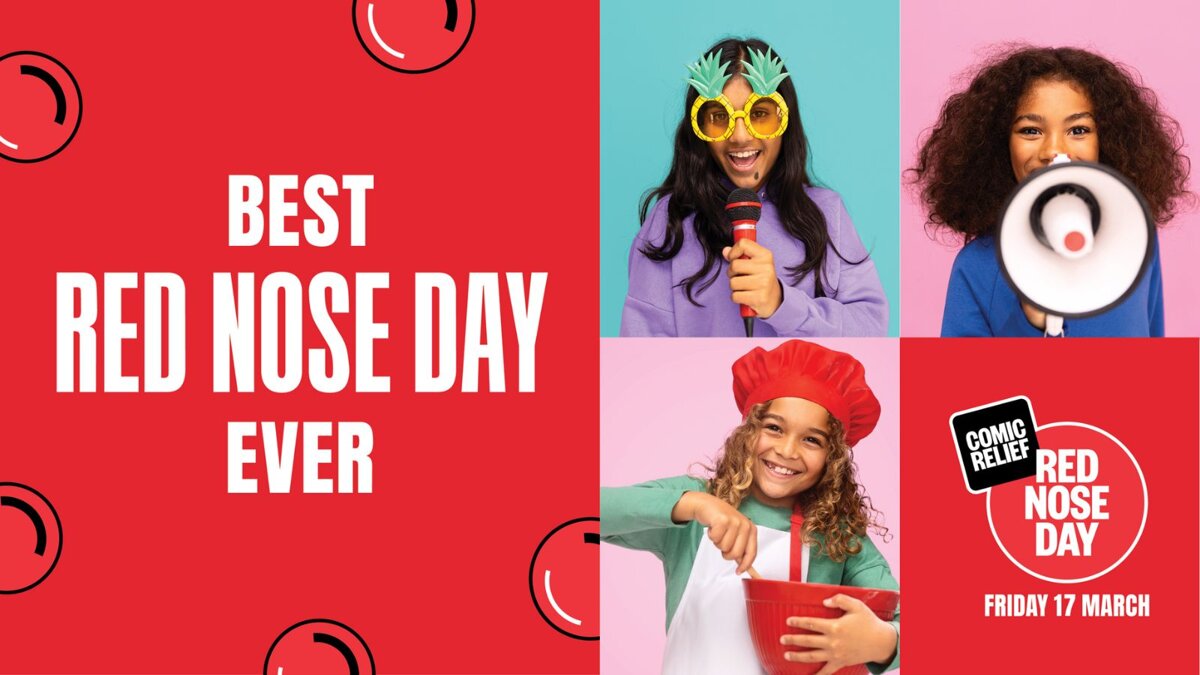 Last Friday we joined the rest of the UK in celebrating Red Nose Day 2023. Through our efforts we helped raise money for Comic Relief; their mission is to decrease poverty, violence, and discrimination across the world.
Comic Relief has been an active charity since 1984. They raised over £55 million last year and in total, they have donated over £1 billion to charitable causes. You can find more information about how your support helps them, by clicking here: https://www.comicrelief.com/what-your-money-does
Red Nose Day holds a special place in Moredon Primary & Nursery School's heart as we think increasing the quality of life for vulnerable people is of the utmost importance. The event also gives us an opportunity to teach our pupils/students the significance of charity, kindness, and understanding.
A huge well done to all the children for making us adults with glasses think that we had red tints on them - there was certainly a red feeling around the school today!
The children had lots of fun soaking staff at playtime and lots of them had their noses painted too. Huge thanks to Mrs. Watson, Miss Carter, Mrs. Sims, and Mrs. Heron for braving the cold, the wind, and the children's accurate aims! The Mr. Men that appeared in both Key Stage One and Key Stage Two were been covered with lots of coins.
With the help of the Orange Star Committee who helped run the events, Moredon Primary and Nursery School raised £537.81 for Comic Relief. What an amazing amount, well done everyone!
We were proud to see our staff and pupils wearing their red noses this week. Everyone had a fantastic time raising money and we are glad to say we support Comic Relief!